All-in-one tool for affiliate and performance marketing?
Yes, please!

We are happy to announce our collaboration with Keitaro, a professional tracker for traffic arbitrage with flexible settings for selling funnels of any complexity, analytics of advertising campaigns, link protection, and cloaking. It appears to be the best product on the market in terms of quality.
Why choose Keitaro as your ad tracker?
✅Keitaro works with traffic from ad networks, mobile traffic, regular websites, and landing pages.
✅Distribute traffic between landing pages, offers, and direct addresses.
✅Building reports with multi-level grouping and connecting the necessary metrics.
✅Ready-to-use templates for the integration with traffic sources and affiliate networks.
✅Multi-user, Admin API.
✅Ability to create custom filters, actions, and macros.
✅Protect landing pages from bots and cloaking tools to spoof content.
Use promo code – MONDIAD to get 20% discount for the very first purchase of any type of license, no longer than 3 months!
***
Mondiad x Keitaro integration guide coming up!
Step 1. Select Mondiad as your Traffic Source:
Login to your Keitaro account and select the Mondiad template as your traffic source.
Open Sources, then press Create to choose the desired traffic source from the dropdown menu.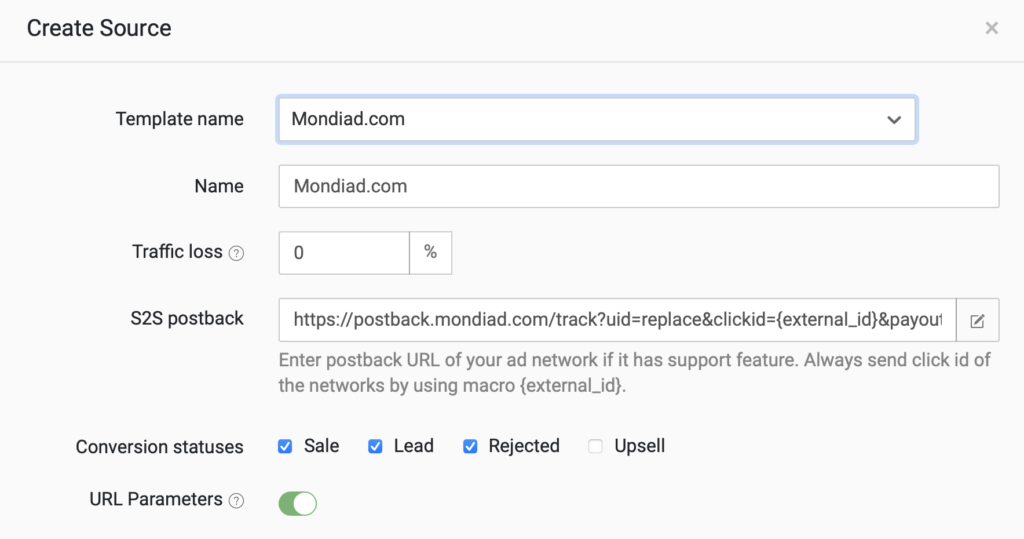 Step 2. Create a Campaign in Keitaro
At this step, configure your ad campaign parameters and all the settings available, to your needs. Campaign parameters are used for creating the Campaign URL and Reports. For all the details regarding parameters, head over to the official Keitaro documentation.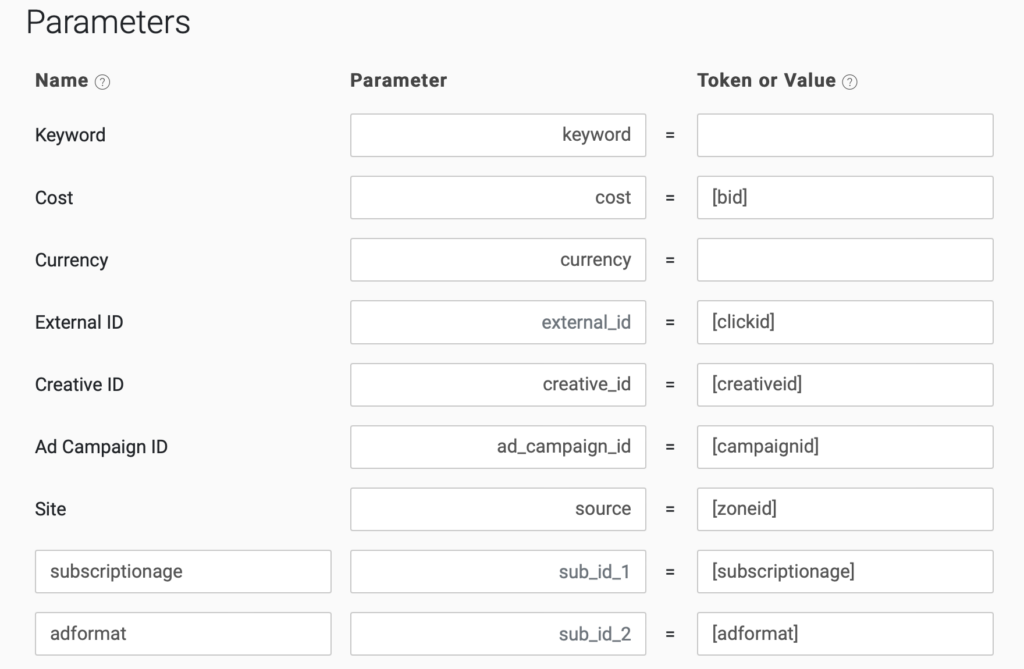 Step 3. Start a Campaign in Mondiad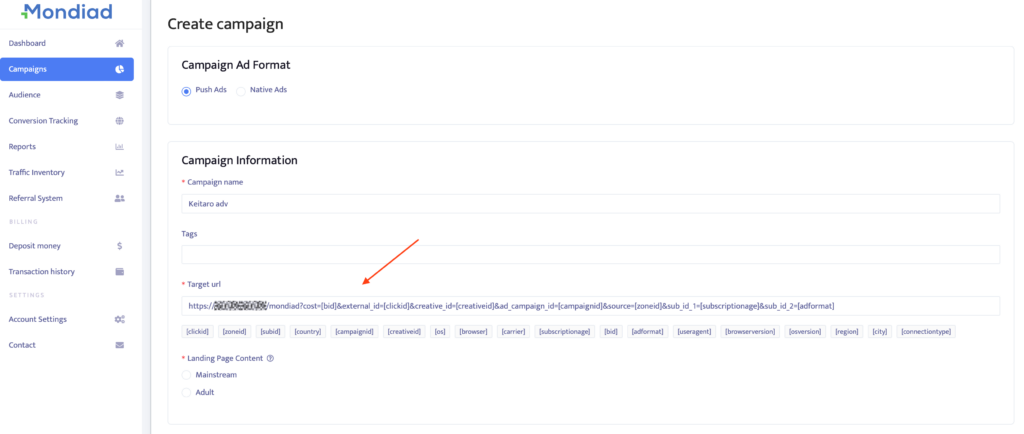 Log in to your Mondiad advertiser account and go to the Campaigns tab to create a new campaign.
Insert here your Keitaro Campaign URL previously generated and continue filling in the required information. This step-by-step guide will show you how to set up and optimise your Mondiad ad campaign to its full potential.
If you need more help with using the Mondiad platform, we suggest you check out our Help Center or contact our support team.