Affiliate marketing is all about recommending products and services. Publishers reach their audience to promote other products, while advertisers gain new customers. Affiliate networks like MyLead connect two parties and help them get the best possible profits. Thus, publishers use various forms of promotion to recommend other brands. They often consider which activity would be most effective. The following overview should facilitate the choice.
PushAds
PushAds is advertising in the form of a notification the customer receives on their tablet, desktop, or mobile. It appears when a customer is interested in a website or online shop and then leaves it for various reasons like lack of time or hesitation. The advantage of this advertising is that it requires a subscription, so only customers who are interested in a particular topic receive notifications, which in turn increases conversion rates. For some, this ad can be hard to prepare because it requires creating a short, catchy message.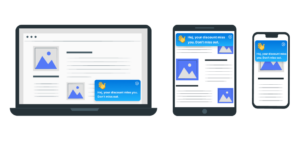 Popunder is a page placed behind the actual page viewed by the user that appears when the user closes the browser. Its advantage is the large format, which gives many opportunities for a good product presentation. Moreover, it is thematically related to the page the user is browsing. At the same time, it does not interfere with the page that the user views. The weak point is that when a user clicks on an advertisement, he goes directly to the website of the advertised portal, and such accidental entries may be harmful to the conversion rate.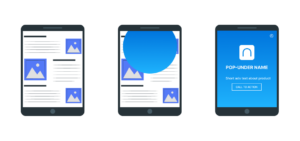 In-Page push ads
These ads look similar to native banners and display on the publisher's website. They are visible in all operating systems and browsers, even iOS and MacOS so all users visiting the site see the ad. It may seem that not having to subscribe can be a great convenience. However, higher traffic does not always mean good conversions.
The forms of advertising described above have a common benefit. They work well for many industries that are not available on social media, for example betting or dating. Other areas like nutra, utilities and e-commerce converts well as well.
Social media
The basis of social media is communication, so this is a natural area for affiliate marketing. Facebook, Instagram, TikTok, and others constantly evolve, and many new ones appear. Matching your content to one of these is easy as there is so much choice. But, to achieve good results, you need to maintain an active account and this requires your time. It is also worth noting that social media does not support affiliate links. However, MyLead offers its solution to this.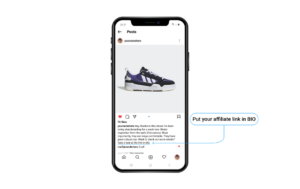 When it comes to social media promotion, it's extremely important to remember about a link cloaker. Most networks are not fond of affiliate links so if you don't want to get banned right away, check out this free tool called HideLink from the MyLead affiliate network.
SEO
Having your website gives you a lot of independence. You can promote brands of your choice on your blog, and you are not bound by the rules of the social networking site. However, to be successful in affiliate marketing, you need to have knowledge in order to generate the right traffic to your website. For example, using the key phrases, relevant headings, alt, title, and meta descriptions help to position a website well.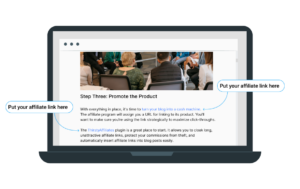 Mailing
Mailing is a proven method. Although many people doubt its effectiveness, it is still good. According to Freshmail, the average open rate is 20-30%. However, not everyone will be able to achieve such results. Effectiveness requires knowledge, consistency, and activity. You need to give valuable and well-formatted content that builds interest and trust. You should use good headlines and ensure responsiveness. Mailing is therefore effective, but also demanding.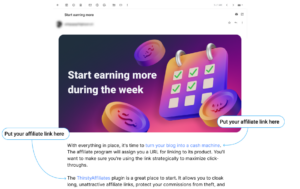 Best ads for affiliate marketing
When choosing to advertise, it is always advisable to be guided by customers and the industry. It should be consistent with your business and adapted to the communication channel. Social media does not support some areas. For example, betting or dating will not work there. It is much better to choose PushAds, Popunders, or In-Page push ads for them. On the other hand, Facebook, mailing or websites will work with affiliate marketing perfectly for those who have a large group of committed fans. 
If you want more information on how to promote affiliate programs or need some pieces of advice in terms of affiliate marketing and making money online, create a free account on the MyLead affiliate network. The support team is always ready to help!