Are you ready to skyrocket your sales and leave the competition in the dust this Black Friday / Cyber Monday frenzy? The holiday shopping season is just around the corner, and it's the perfect time to capitalize on the shopping frenzy that sweeps the nation. But, success in advertising during these high-stakes shopping events doesn't come easy.
So fasten your seatbelt and get ready to unlock the golden tips to advertising success during the most lucrative shopping days of the year.
What's this shopping bonanza about?
Black Friday and Cyber Monday are two of the most popular shopping events, perhaps even the biggest sales events of the year in many countries around the world. This four-day shopping frenzy marks the beginning of the annual holiday shopping season, known for significant discounts and deals offered by retailers.
Considered the beginning of the Christmas shopping season in the United States, Black Friday falls on the day after Thanksgiving, which is the fourth Thursday in November and it is commonly known to promote in-store and online deals. Cyber Monday takes place on the Monday following Black Friday, typically the first Monday in December. The term "Cyber Monday" was coined in the early 2000s as a marketing strategy to encourage online shopping. 
Why should you care?
So Black Friday and Cyber Monday (BFCM) are huge sales events with the potential to boost revenue, attract new customers, and solidify brand loyalty. This shopping frenzy is a great opportunity for advertisers and affiliates to increase their revenue. There's a huge interest in this seasonal sales period, from people from all over the world, since the American phenomenon has surpassed its borders.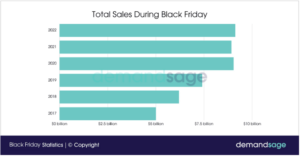 According to Demandsage, people spent around $9.12 billion in 2022 during Black Friday sales and this year, the sales are expected to reach $9.8 billion.
Sounds interesting?
-> Shoppers eagerly anticipate Black Friday because they expect to find substantial discounts and exclusive promotions. This anticipation can result in high levels of engagement and purchasing, making it a prime time for businesses to attract customers.
-> By participating in these promotions, businesses can gain a competitive edge over their rivals since customers are more likely to prioritize Black Friday deals.
-> The data generated during Black Friday sales can provide valuable insights into customer behaviour, preferences, and shopping patterns. This data can inform future marketing and sales strategies.
How to prepare for BF/CM?
Since people are aware and enthusiastic about the incoming sales events, brands and affiliate marketers should start preparing deals that will appeal the most with what people want. That being said, the key is to find hot offers and promote them with traffic types that best match its audience! 
Here's a bit of know-how about planning a Black Friday advertising strategy, to make you shine among your competitors.
What to promote on BF/CM?
Deals for Black Friday and Cyber Monday should be designed to attract and engage customers, but more importantly, create a sense of urgency and drive sales.  To do so, take note of the following tactics used in the past.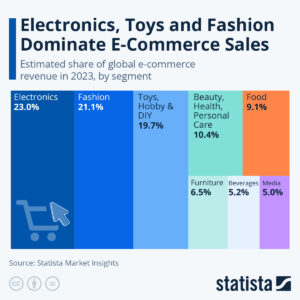 Discounted Products:

Offering significant discounts on a wide range of products is a staple of Black Friday and Cyber Monday promotions. 

Bundles and Packages:

Create value-packed bundles or gift sets that include related products at a reduced price. This encourages customers to buy more and can increase the average order value.

Gift Cards:

Consider offering bonus gift cards to encourage repeat business after the holiday season.

Early Bird Specials:

You can offer special deals to early shoppers, either before the Black Friday/Cyber Monday start or during the early hours of the event. Many people anticipate this sale season and look for early shopping to get the best deals and make sure there is enough stock.

Limited-Time Deals

: Emphasize the limited availability of your deals. Use phrases like "limited stock," "today only," or "while supplies last" to create a sense of urgency and encourage quick purchases.

Exclusives and Limited Editions

: Introduce exclusive or limited-edition products that are only available for Black Friday or Cyber Monday. This also creates a sense of exclusivity and urgency.

Highlight Gift Shopping/Giving:

Black Friday marks the start of the holiday shopping season where many consumers are not only buying for themselves but also looking for gifts for friends and family. 

Look to promote offers that give

extra incentives

like free delivery or fast delivery. […] Another trick is to highlight customer

testimonials

in your creatives as social proof.
***
HOT offers from your favourite CPA networks:
Cpamatica

"What we see right now, is that SEO traffic is declining due to Google updates, while TG traffic is booming. Speaking about paid CPC traffic from ad networks best results are achieved by the partners that find market inefficiencies in narrow traffic segments. "
ID

OFFER
DEVICE
GEOS

PAYOUT

9647 

FlirtForDate (Adult) 

Desktop/Mobile  

US, UK, CA, AU, NZ  

SOI 35+
SOI: 4.70 USD


Daily cap: check if any available   

10365 

Scopamici

Mobile 

IT

DOI


DOI: 3.10 EUR

10207 

Side Chicks

Desktop/Mobile

US, UK, CA, AU, NZ

SOI: 3.10 USD


Daily cap: 50
🎁 CPAMATICA10: +10% to your first payout in the network 🎁
***
2. 3SNET

"Black Friday and Cyber Monday are the days when you can get the maximum profit because of discounts and promotions. But why limit yourself to just these days when 3SNET always offers benefits? Offers with uncap give you the opportunity to earn without limits. 
Don't miss the opportunity to make money with 3SNET!"
Here is a selection of offers for gambling and betting from 3SNET:
| | | |
| --- | --- | --- |
| Offer | Targeting | Payout |
| Betway CPA  | ZA  | Bl0, 5EUR |
| Blaze CPA  | 3 countries | Ftd (First Time Deposit) |
| Favbet CPA  | HR | Ftd (First Time Deposit) |
| Betelli CPA  | TR | Ftd (First Time Deposit) |
***
3. Yellana CPA

"For fans of Betting and Gambling, in light of the Cricket World Cup in India, we have current offers that will let them experience incredibly exciting moments on the field and in the world of bets 🏏"
🎁 Especially for Mondiad clients: get a special BONUS +5% for the payment up to $150 by November 30th, 2023. To claim your bonus, sign up as an affiliate and write the promo code "YELLANA5" to your personal manager. 🎁
| | | |
| --- | --- | --- |
| Offer | Targeting | Payout |
| 96IN – Magical Bets | IN | CPA 30 USD |
| Babu88 – Mysterious Casino | IN | CPA 24 USD |
***
4. Zeydoo

"In Zeydoo we see the increase in traffic volume from both our partners and our internal media buying team to Sweepstakes offers.
Here are a few points to pay attention to while getting ready to start traffic to Sweepstakes offers before Black Friday:
Pre-landers for Sweepstakes are a must-have. Usually, publishers use boxes or Fortune Wheels, but for Black Friday it's better to have a theme-related pre-lander that will show some kind of tie to "Black Friday" with dates, discounts, time and item-limited offers. 

You can earn a lot with Sweepstakes offers if you can take into account the specifics of the GEO you're working with: local peculiarities, the economic situation in the region, new trends etc. 

A good offer is half the success. Obviously, our team is releasing only the best in-house offers on the market. But to make a campaign successful every publisher should evaluate the level of interest in the offer in their chosen GEO. You need to understand that giving away a scooter in the US where they value having their own car won't be the same as giving away an iPhone or an Amazon voucher.

Test everything. Carry out A/B test – test pre-landers, landing pages, colours of buttons, creatives, texts, everything. Find the winning bundle and scale it. Start testing new sources with low daily spending and set limits for the campaign. This way you'll be able to test the quality of traffic without losing much money. If you've already worked with

Zeydoo

, create a different stream for your new source so that we can optimize the funnel for your source.  
🎁 The Zeydoo team wishes you the most profitable campaigns before Black Friday. To get the best offers and more insights go to our managers. With our promo code ZEYDOO33 you can get +33$ to your first payment. Write the promo code to your manager or to our support to activate it. 🎁"
Offer
Type
GEO
Payout

Rewardis Multigeo Samsung A53

in-house Sweepstake            

MY, TH, MX, VN, CL, BR, ZA, PE, NG, BD, KE, PH, ID, IN

up to

$0.45         

Rewardis Multigeo iPhone 14 Pro

in-house Sweepstake

MY, TH, MX, VN, CL, BR, ZA, PE, NG, BD, KE, PH, ID, IN

up to

$0.45

Sweeps Survey (Android) – CPL

in-house Survey

Worldwide (45 GEOs)

up to

$0.325
When to start promoting BF/CM offers?
In 2023, Black Friday will be on the 24th of November, and Cyber Monday will fall on the 27th of November. In this context, the early bird gets the worm saying applies here very well. But how early should you start promoting Black Friday and Cyber Monday?
Naturally, preparing an advertising campaign for BFCM requires quite a preparation since it involves all industries and all countries. Add the fact that over half of holiday shoppers will begin their buying journey well before Black Friday underscores the importance of initiating your marketing efforts well in advance.So preparing early will increase your chances of success since you'll be able to do your prior research in no rush.
Now, assuming you have your offers figured out, if the context allows, how about you build some anticipation, let's say 1-2 weeks before the big sale? Think of promoting countdowns, sneak peeks, and deal reveals for your audience to get excited about. Managing to raise awareness before your competition will score you more deals.
Getting closer to the event's eve, you'll want to launch your campaigns as early as possible since a significant portion of shoppers start their purchases at midnight, or early in the morning, between 5 AM and 10 AM.
 Where is your audience?
Consumer shopping behaviour changes quite a lot during the Black Friday bonanza due a series of characteristics and trends, and as an advertiser, it is important to understand how things roll during this period if you want successful ad campaigns.
For start, Black Friday has expanded beyond a single day, with many brands offering deals throughout the entire week leading up to the big sale day. Enter early shoppers who often start browsing and buying well in advance.
At the same time, besides the well-prepared enthusiast, there's also the impulse buyer. The urgency and excitement of Black Friday and Cyber Monday can lead clients to purchase items they hadn't planned to buy because the deal seems too good to pass up.
Black Friday statistics also show that most of the customers are moving towards online spending and nearly all shoppers will spend a few hours looking for deals. Besides the convenience, consumers also feel they can get the best discounts online.
Mobile devices take the stage during this sale frenzy. Additionally, to the payment flexibility,  shoppers prefer to browse and make purchases from anywhere, whether they're at home, at work, or on the go. People use their smartphones to search for deals, compare prices, read product reviews, and make purchases.
By targeting mobile devices, you reach consumers where they are actively engaged in the shopping process and prompt them to immediate action. According to Tidio, consumers find shopping via an app on their mobile device (42%) more appealing than filtering products on a website (37%).
Final tips for your ad campaigns:
Optimize your website/Landing page for Black Friday advertising.

Test test test. Don't Create One Ad and Call It a Day. Black Friday and Cyber Monday are the busiest days of the year for online advertising, so naturally, you'll want to get the most out of your campaign by using a variety of creative, ad types, and marketing channels. Treat these few weeks as the ultimate time to go all out. 

Get powerful words included in your ads

Utilize Mondiad's targetCPA to automate bidding strategies and drive the ROI metrics you care about most.

Track and tweak your results.

Use analytics from previous marketing campaigns to determine which ads to run on each platform.
Choosing the right ad formats:
Don't forget to take everything with a grain of salt. These are just our observations based on our decades of industry experience but you should use them as guidelines. The advertising industry is very dynamic, and great opportunities may arise from your own findings/combinations.
Push
Whether you go for the classic or the in-page push format, these ads work so well since they do not take space on a website and when they appear, you just can't miss them. During this shopping frenzy, they can be your advantage to reach and engage your ideal customers, especially if you create catchy Black Friday-themed creatives and choose the right timing. As we noticed, utilities(app installs), dating and finance campaigns are very popular Black Friday advertising campaigns.
Banners
Since this is the period for exclusive promotions, price drops, and special bundles(you get the gist), you'll want to catch your clients' attention in the best way possible. And what screams advertisement, if not banner ads? They're big, bright and so in your face that you can't miss them. Come check our pre-set sizes/placements as well as our inventory, then get to work. Nutra and e-commerce offers should work really well this time of the year.
And last but not least, you'll never go wrong with the good old popunders. The non-invasive, full-page message will always get a reaction from its viewers, especially if you include some catchy, entertaining elements and a bomb offer. Sweepstakes and Betting ads work even better for Black Friday Advertising since people are already looking for a good deal and they are more prone to winning goodies. 
***
Now that you know all about Black Friday and Cyber Monday advertising, it's time to put theory into practice. Also, stay close to our social media channels for another surprise.