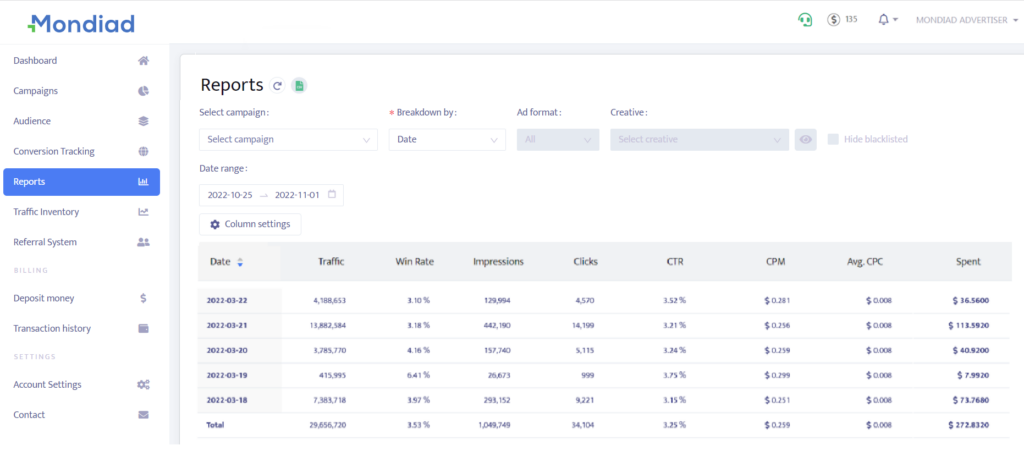 Once you`ve added your ad campaign(s), the user-friendly Reports Tab will illustrate the most important statistics about your ad campaigns: date, traffic, win rate, impressions, clicks, CTR, CPM, avg.CPC, spent.*
*For detailed information on what are these terms and how they work, check our glossary HERE.
You can also perform an advanced configuration that will help you understand your data in the best way possible, and thus optimise your campaigns to generate more conversions.
Select which ad campaign you want to check;
Breakdown data according to several parameters:

Campaign, SubId, ZoneId, Country, Operating System, Device, Carrier, Browser, Connection Type, Traffic Type, Subscription Age

.
Choose your ad format:

Classic Push / In-Page Push / Native

;

Select your date range.
Reports are calculated based on GMT+0 and auto-updated every 5 minutes.
Reports exportation:

If needed, you can download your reports as a csv. file.