Track advertising performance anywhere with FunnelFlux!
Mondiad x FunnelFlux? Yes, please! FunnelFlux is a platform to track your marketing campaigns – from Facebook, Google Adwords, Taboola, Mondiad, email activities or anything you can think of!
Create simple and complex visual journeys. You can track and analyse page visits, clicks and conversions (plus tons more!)
You can track users across multiple platforms too. Keep an eye on the real lifetime value of your advertising campaigns.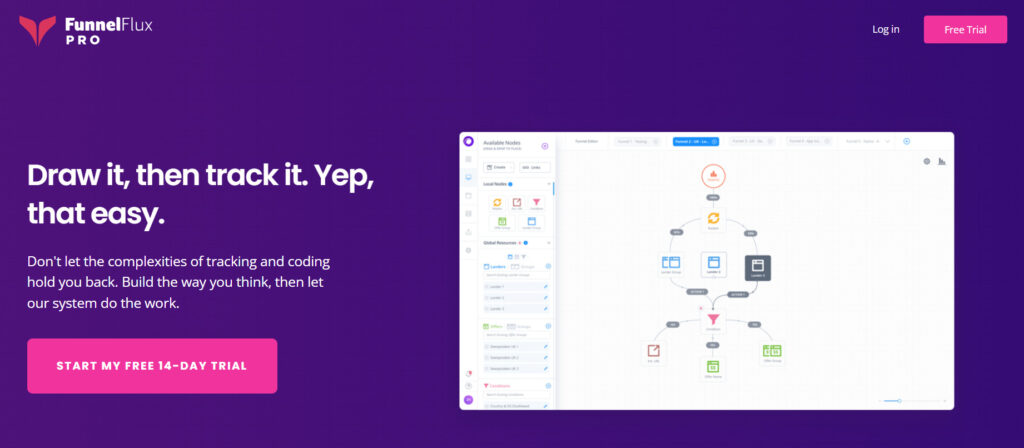 Why Use FunnelFlux?
Build with the visual funnel builder
Analyze with our powerful reporting
Integrate across multiple platforms
Ultra reliable S2S Integrations
Leverage our experienced support team
A beautiful user interface
Start now your
risk-free trial
and discover the rest of the perks as well as
the exclusive offer for Mondiad users
!
***
To start tracking Mondiad campaigns with FunnelFlux, follow THIS step-by-step integration guide.
If you need more help with using the Mondiad platform, we suggest you check out our Help Center or contact our support team.